(DW) Venice Film Festival: Iranian cinema on the rise
Four contributions from Iran can be seen at the Venice Film Festival, including "No Bears" by Jafar Panahi. Iranian cinema stands side by side with the greats of world cinema, says filmmaker Vahid Jalilvand.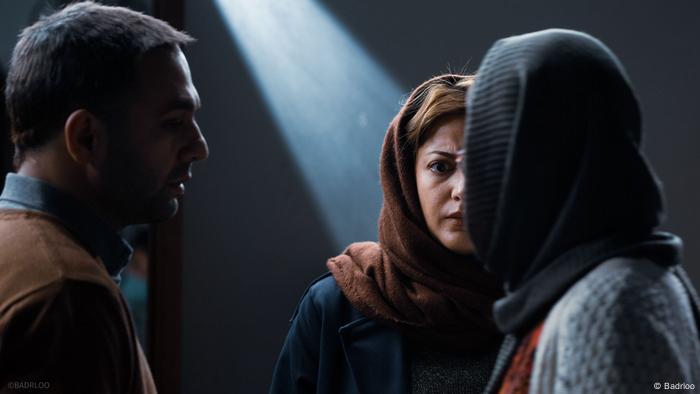 The film "Bi Roya" is one of four Iranian films presented at the 79th Venice Film Festival
The Iranian government is cracking down on filmmakers. Several prominent directors critical of the government were recently arrested in Iran - including Jafar Panahi , whose latest film "No Bears" celebrates its premiere without his presence at the 79th Venice Film Biennale .
His solidarity with other filmmakers was his undoing: at the beginning of July he asked the public prosecutor about the fate of two colleagues who had just been arrested. He was immediately arrested as a result. Numerous actors in the film industry then demanded his release.
It was announced shortly after Panahi's arrest that Panahi's film will run in this year's Golden Lion competition. A decision that some interpreted as a political message. Like all of Panahi's recent works , the film was shot in secret as the director is banned from working in his home country .
Vahid Jalilvand: "Political walls keep getting higher"
In addition to Panahi's "No Bears", three other Iranian contributions will be shown in Venice: "Beyond the Wall" (Original: "Shab, Dakheli, Divar") by Vahid Jalilvand, "Without her" (Original: "Bi Roya") by Arian Vazirdaftari and "World War III" (Original: " Jang-e jahani sevom ") by Houman Seyedi.
Jalilvand's "Beyond the Wall" premiered in competition for the Golden Lion and is in direct competition with Panahi's film. In 2017 he was honored for his film "No Date, No Signature" in the Horizons category as best director and the leading actor of the film, Navid Mohammadzadeh, was honored as best actor. His new film "Beyond the Wall" is about a blind man whose life is thrown off balance when a fugitive woman enters his world.
It's difficult to sum up his film in a few sentences, but Jalilvand says it's not political. For him, "Beyond the Wall" is more of a love story. The West likes to interpret politics in Iranian films. This has to do with the fact that "the political walls have gotten higher and higher in recent years and it is becoming less and less possible to exchange ideas and talk to each other face to face. Also about cinema". That's why these misunderstandings arise, according to Jalilvand. "I hope that one day the walls will come down and there can be direct interaction between Iran and other countries through cinema," the filmmaker continued.
Venice as a platform for different generations of cinema
"Without her" and "World War III" compete in the Horizons category. Arian Vazirdaftari's "Without Her" ("Bi Roya") is a gripping drama. It is about Roya, a woman who wants to emigrate from Iran and just before she meets a young girl who seems to have lost her memories. Roya takes her in and introduces her to friends and family, unaware that the girl has come to take her identity.
Arian Vazirdaftari is delighted that the festival offers a platform for Iranian cinema. The films that are shown are all very different in style. "I myself belong to the younger generation that started with short films. It's nice when different generations of Iranian cinema are represented with their films at a festival."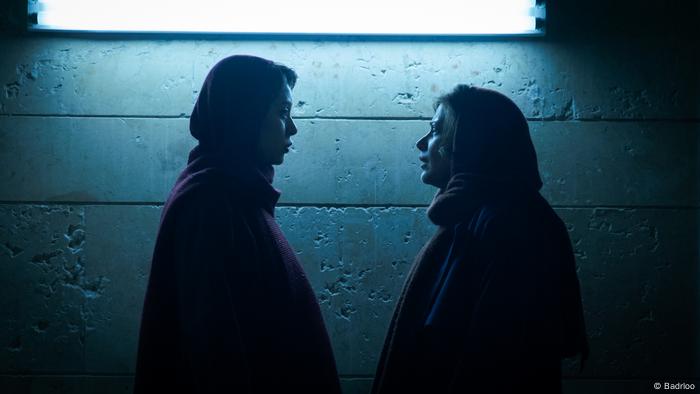 In the film "Bi Roya" by Arian Vazirdaftari, the protagonist slowly loses her own identity. In the end, not even her friends and family recognize her.
The planned emigration of his protagonist Roya plays a major role in Vazirdaftar's film. A social criticism? no For Vazirdaftari, that's just part of Iranian society. "In recent decades, it has become typical of Iranian civil society to emigrate. People leave Iran for many reasons, including for education - they go abroad and come back, but sometimes they don't come back." So there are different types of emigration that do not have to be of a political nature.
"Iranian cinema side by side with greats of world cinema"
The strong presence of Iranian contributions at the Venice Biennale has already sparked heated debates in Iran about censorship and the oppression of filmmakers. However, the Iranian directors in Venice distance themselves from the pure politicization of their contributions. You see yourself as a pioneer of modern Iranian cinema. "If socio-political thinking is the reason behind the selection of these films, it would be extremely sad and disappointing," notes Vahid Jalilvand.
"If I had felt that my film had been chosen for social or political reasons, then I would not have taken part in the festival. (...) The real reason that there are more Iranian films in the festival is that Iranian cinema has grown and is now standing side by side in Venice with the greats of world cinema," the filmmaker continues. According to Arian Vazirdaftari, the Iranian social dramas of recent years are known internationally. "But I think that will change."
Jalilvand: "No thinker, no artist belongs in prison"
Jafar Panahi's arrest once again raised the question of the extent to which filmmakers in Iran can work freely at all. Arian Vazirdaftari and Vahid Jalilvand are two examples of undeterred Iranian directors. They can develop freely in their film genres.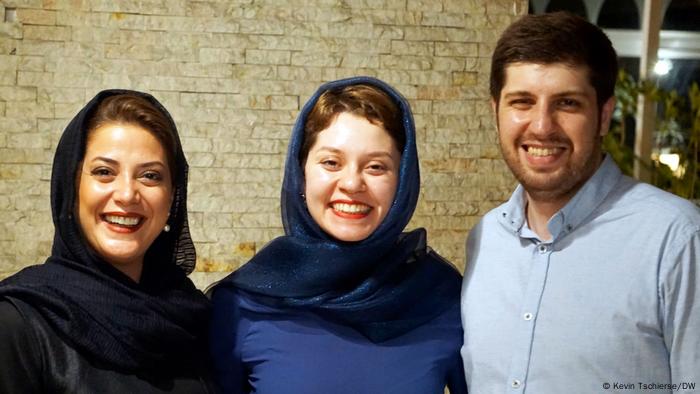 Director Arian Vazirdaftari with the two "Bi Roya" actresses Shadi Karamroudi (centre) and Tannaz Tabatabaei (left)
Jalilvand doesn't see that Iranian film is threatened per se. There are many filmmakers who regularly take part in festivals outside of Iran. And when they made their films and were present at festivals, it wasn't a threat to them. "The reality is that, with all due respect, Mr. Panahi is not in prison for his films. He is in prison for his social activism," Jalilvand points out. Of course he hopes that his colleague will be released as soon as possible. "No thinker, no artist belongs in prison," he adds.
https://www.dw.com/de/venedig-filmfestival-kino-iran-jafar-panahi/a-63032072